Are You Seeking Relief, Sustainable Change And A Positive Path Forward?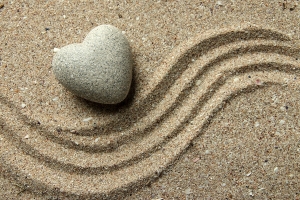 Are you struggling with depression, anxiety, feelings of grief or navigating a significant life transition? Are consistently beating yourself up for failing to meet weight loss or other important goals? Do you often feel like a leaf caught in the wind – being pulled in competing directions – without any real control over where you go or how you get there? Maybe you're consumed with worry, self-doubt or frustration with yourself and/or your life circumstances. Or perhaps you're trying to find meaning in your life and desperately want to reach long-term goals and find more joy and satisfaction in your everyday experiences. Are you tired of feeling down, depleted and stuck? Do you wish you could find relief, set and maintain personal goals and cultivate a more gratifying and secure path forward?
Our lives and the thoughts, emotions and challenges that we face everyday are oftentimes difficult to navigate. It's not uncommon to experience heightened worry, an unshakable heaviness, or to beat ourselves up for lofty personal expectations that continue to go unmet. And, while everyone experiences times of strife, sometimes carrying the burden of fears, sadness and personal insecurities are too much to do on our own. The good news is that you don't have to navigate your current situation and the related, challenging feelings alone. Whether you're dealing with anxiety, depression or trying to make significant, lasting change in your life, I can help.
In mindfulness therapy sessions, I can teach you how to use mindfulness skills to make genuine and lasting changes in your life. By learning how to focus on the present moment without judgment, you can let go of the past and future fears, worries, regret and guilt that is fueling your pain and keeping you stuck. You can learn new ways to manage your thoughts so you no longer feel trapped by them. Together, we'll work to change your relationship to you thoughts so the chatter in the back of your mind supports you rather than continues to provoke fear and/or beat you down.
With a mindfulness therapy approach and the support of a warm, compassionate and experienced therapist, you can cultivate more motivation, inspiration and pleasure in your life. You can learn to better utilize your valuable, personal resources, manifest your potential, find a positive path forward and experience effective, lasting and meaningful change.
I invite you to contact me to set up a first appointment to discuss your specific circumstances and personal goals, or to ask any questions you may have about mindfulness therapy and practice.